If like me you've tried to take your recycling down and found it overflowing this year, you might want to try something new for next year to reduce waste and reuse what you've got.
Old Christmas Cards
When you take your cards down, instead of putting them straight into the recycling, use them as gift tags next year! Simply select the part of the design that you want for your tag, cut it up, add a hole punch for string (optional), and you've got yourself a whole host of tags ready for next year!
Tip for next year: avoid cards with glitter and plastic in the designs, they're bad for the environment and many can't be recycled in the mixed paper bin. Buy bulk packets to avoid excess packaging, or even better, buy from a local maker or craftsperson. You'll be saving the planet and supporting a small business!
2. Re-use paper bags and Amazon wrappings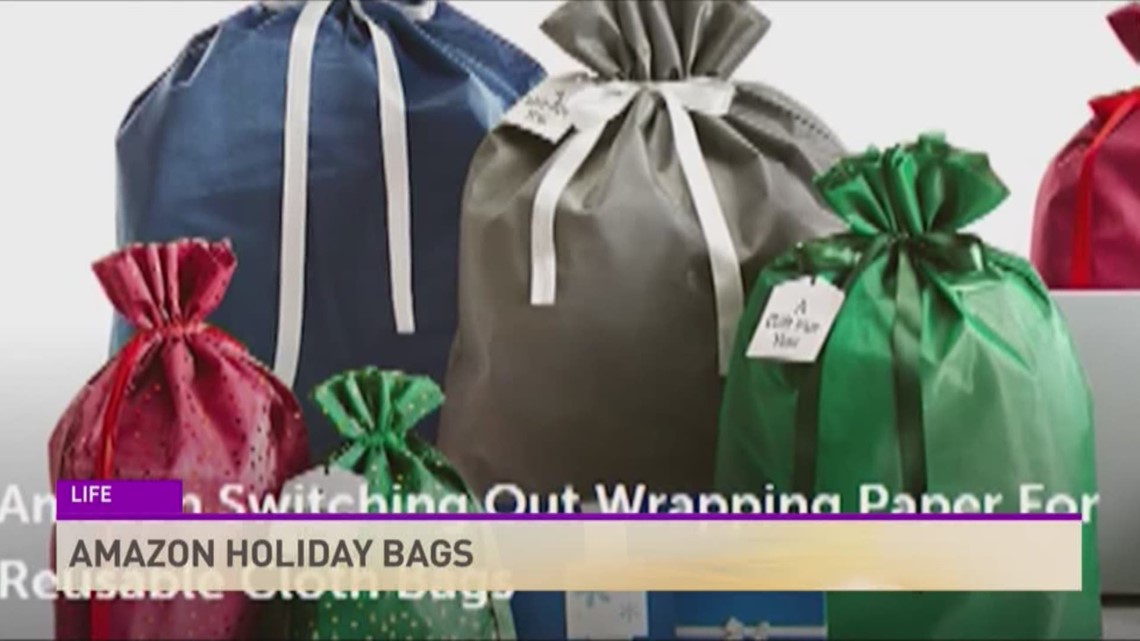 It may sound obvious but for many people it's not. All those paper gift bags can easily be reused, and many are good for other occasions throughout the year. In addition, Amazon often sends gift wrapped items in these nylon pull string bags that can't be recycled, but can be reused for years!
Tip for next year: Want to go a step further with saving on packaging, you could make cotton pull string bags if you're crafty that get used every year, try giving them as gifts to friends and family and they'll use less paper too!
3. My packaging is all torn up!
Not to worry, if like us you have some in your family who are a little excitable and open their gifts with such gusto that shredded paper goes everywhere, fear not! You can make screwed up small bundles of paper and use them as starter for the fire either inside or while camping. We've had success stuffing toilet rolls with torn paper and using them as mini starter logs.
Take care not to burn papers that have plastic coatings as they smell bad and give off nasty fumes. The easiest way to avoid this is not to buy it yourself and get a paper "tape" to seal your parcels up with. You can find it at places like Net Zero Company who produce sustainable items for around the house.
And there you have it, three simple post Christmas upcycling hacks. What do you do? I'd love to hear your ideas. Comment below.