We've all seen Mason Jars adapted in to wedding centre pieces, lunch boxes and candles but here's the ultimate hipster guide to using these versatile jars in ever aspect of life! We've collated the top 10 uses for Mason Jars that we hadn't seen before, no chalk paint or glitter here!
Mason Jar Bird Feeder
Perhaps you're a bit starved of company right now or looking for things to do with the kids while you self isolate. If you have a mason jar handy you can make a bird feeder in under 10 minutes!
You will need a mason jar with a handle, a dowel rod or straight stick, some wire or strong string and bird seed.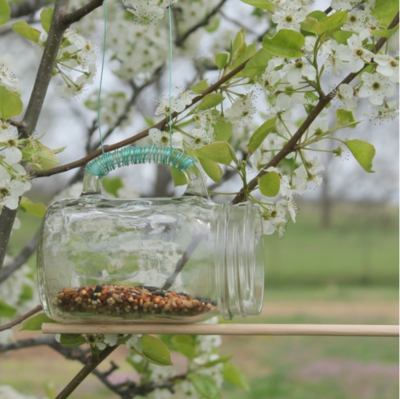 Here's what the finished article could look like. This version is from DIY Idea Centre and you can find all the instructions here!
2. Mason Jar Mini Green House
Want to eat something fresh? Make your Large jar into a green house and sprout micro-greens at home. We use a handy mesh lid that we found at a garden centre to have Alfa Alfa and Red Clover sprouts on demand for sandwiches, avocado on toast, in salads, you name it! It's fun to watch and the sprout are growing by day two, making us feel like we are supreme homesteading gardeners!
3. Mason Jar Mug
Adapters for Mason jars create the ultimate reusable mug. It's basically a sippy cup with zero capacity for keeping your drink either warm or cold, however, you will look exceptionally cool.
4. Mason Jar Soap Dispenser
As you may know, we're big fans of the refillable soap dispensaries and the mason jar now has an attachment that you can order to convert your jars into a soap pump. The great thing about this is that when you want to refill, you just put a regular lid on the jar and head out to your favourite dispensary for a fill. If you're looking for hand sanitizer at the moment, some of B.C.'s distilleries have begun making it, and will fill your container for you affordably or in some cases for free. The soap dispenser pump works either way!
How to tutorial for up-cycling existing soap pump! Thank you to Loves Grows Wild.
5. Mason Jar Sewing Kit
Feeling crafty? You can purchase an adapter pin cushion or make your own and keep your sewing kit safe in one place. If you have a sewing kit, you can probably make this easily.
Here's a free tutorial from "It all Started With Paint."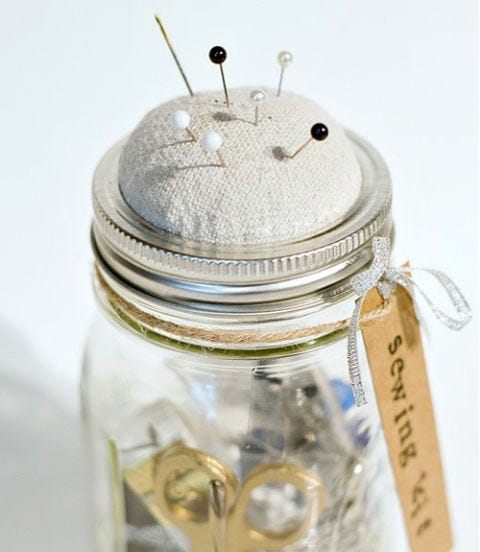 6. Mason Jar Money Box
The lids are available to buy, but I wold recommend making one yourself. After all, we are talking about cutting a small slit in the top of an existing jar lid. It's not rocket science, but you'll want some sand paper to file down the rough edges after you cut the hole. Beer fund? Holiday Fund? Kid's piggy bank? the possibilities are endless!
7. Mason Jar Fermenter
This is a new one for me. I like making home made ginger beer but that's about the only thing that ferments on my menu. Apparently you can make your own kimchi in one of these, we're going to give sauerkraut a try! Apparently people who eat a fermented food as part of their diet are healthier and live longer! Our goddaughters parents use this one which they got as a Christmas gift. We're not affiliated with this brand but our fiends had success with it. It's available on Amazon.ca
8. Mason Jar Toothbrush Holder
Again you can buy and adapted lid or make one yourself. It's basically a lid with holes in it for toothbrushes to hang out in. Imagine how cool this will look next to the soap dispenser in your bathroom. OMG, chills….
9. Mason Jar Matchbox
I love this one for the fireplace or the camper van. Get the tutorial from The Burlap Bag!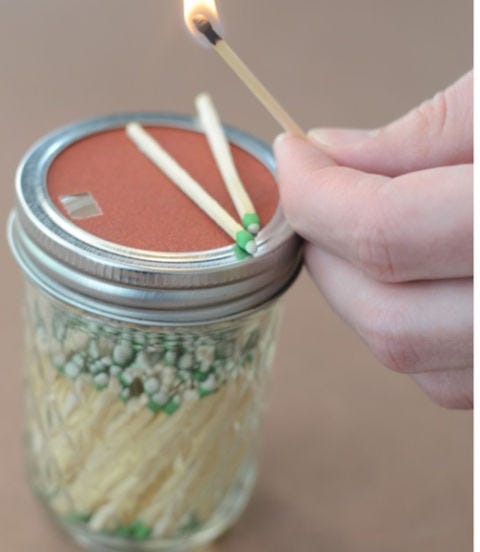 10. Individual Bake Dish
Let them eat cake…or bread…or other baked treats!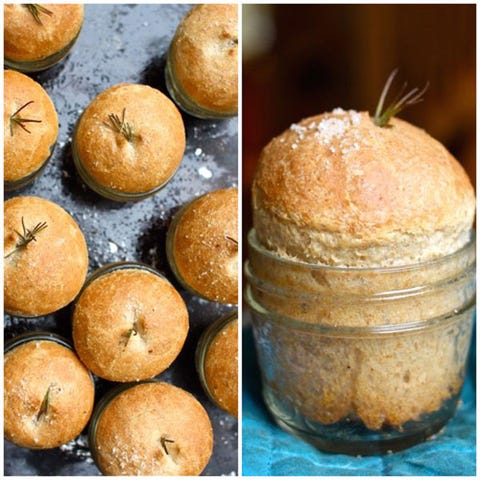 Since Mason Jars have long been used for canning, they can stand the temperatures in ovens! you can bake breads and cakes in them and then decide wither to use them straight away or can pressure can them for later. We've done both and they turn out great! Here's a bread recipe from Simple Bites and if you're interested in canning cake or bread, check out one of our favourite YouTube Channels "Simple Living Alaska." Eric and Ariel make zucchini bread for canning and we found it works a treat!
So there you have it, 10 Ways you can be even more hipster by making use of Mason Jars! Have fun and stay safe! Happy Hipstering!